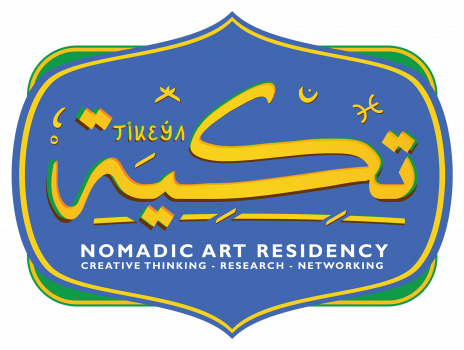 Nomadic Creative Thinking, Research and Networking
Tikeya is an initiative and (Art Residency) program developed and coordinated by ElMadina Arts. Tikeya is to engage with the old Arabian tradition of Caravanserai. A tradition that enforced multicultural exchange through travel, networking and self-reflexivity. As in the old Caravanserais, Tikeya will move from site to site and will involve a strong component of networking based in visits and informal encounters with the different members of the social and cultural contexts of Egypt.
This project is mainly for participants from outside Egypt. However, anyone are welcome to join Tikeya. This opportunity for all manner of creative people such as and not exclusive (Artists, Curators, Writers, Social Scientists, Musicians, Cultural Researchers, Craft Professionals, Anthropologists, Astronomers, Geologists, Performers, Urban Planners, Architects, Environmental Scientists and Humanists).