Three years after ElMadina Studio was closed, this name still exists in the memory of artists and civil society not only in Alexandria, but in Egypt as a whole. Now, after three years and seven more years since this project began, the reality has changed a lot, as Artistic and cultural spaces have spread widely. Of course, the situation hasn't been like that for seven years. There's been no special space to mention, but you would have heard of a place here or there, but it wasn't not a viable model.
ElMadina Studio is the perfect model, and why we think that it's a successful experience and a practice that has dramatically changed cultural and artistic realities? Well! Let's go back to the beginning of the story, which had to be fully integrated into the artistic, cultural and civic spheres in order to make it work.
The experience of ElMadina Studio began as part of a broader strategic plan in having a market for performing and digital arts in Alexandria and Egypt and creating a new kind of cultural economy, enabling artists to create a new kind of cultural economy, and empower them in planning their future and their freedom to produce knowledge without waiting for government or capital decisions. Perhaps the idea of artistic spaces and their widespread dissemination now seems to be the only idea left over from the Arab Spring Revolutions. Culture has the potential to stimulate change, since art and culture are the soft power of peaceful resistance.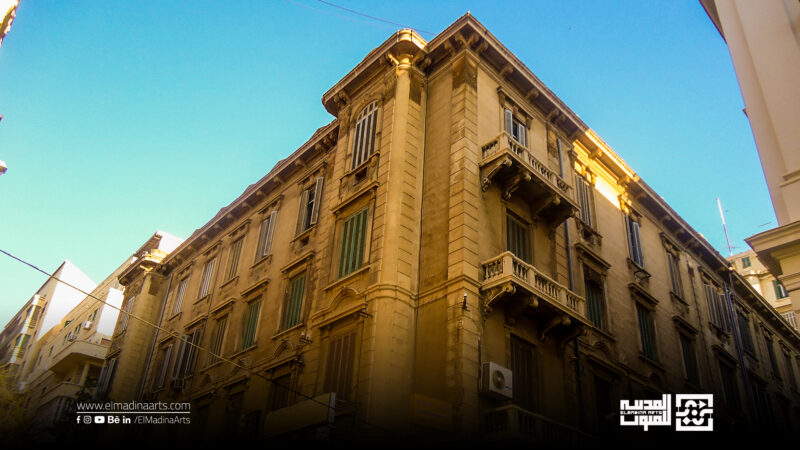 ElMadina Studio is an area of 400 meters in downtown Alexandria. It was founded in 2011 in a heritage building of a distinctive architectural nature. The studio has a number of multipurpose halls. The aim of the project was to solve the problem of training and production spaces, alternative spaces for performance and networking through the deployment of an innovative model, based on management continuity based on a small group and flexible management methods involved in planning and programming of beneficiary groups, capable of financial sustainability by relying on income generated by different activities.
The aim of the studio project is to disseminate performing arts and multimedia to a wider audience to enable youth groups to produce and sustain to support the economy to play a pivotal role in sustainable development, human rights and social change.
Many activities are carried out in different halls, such as artistic training (theatre, dance, fine arts), photography, various workshops, small meetings, conferences and lectures, whether they are artistic, youth initiatives or civil society institutions. ElMadina Studio is a collective and interactive work space that hosts a number of young people's start-up institutions or businesses for six months. The studio adopts a flexible method of programming and hosting events, always giving other groups the opportunity to participate in the development of the monthly program themselves.