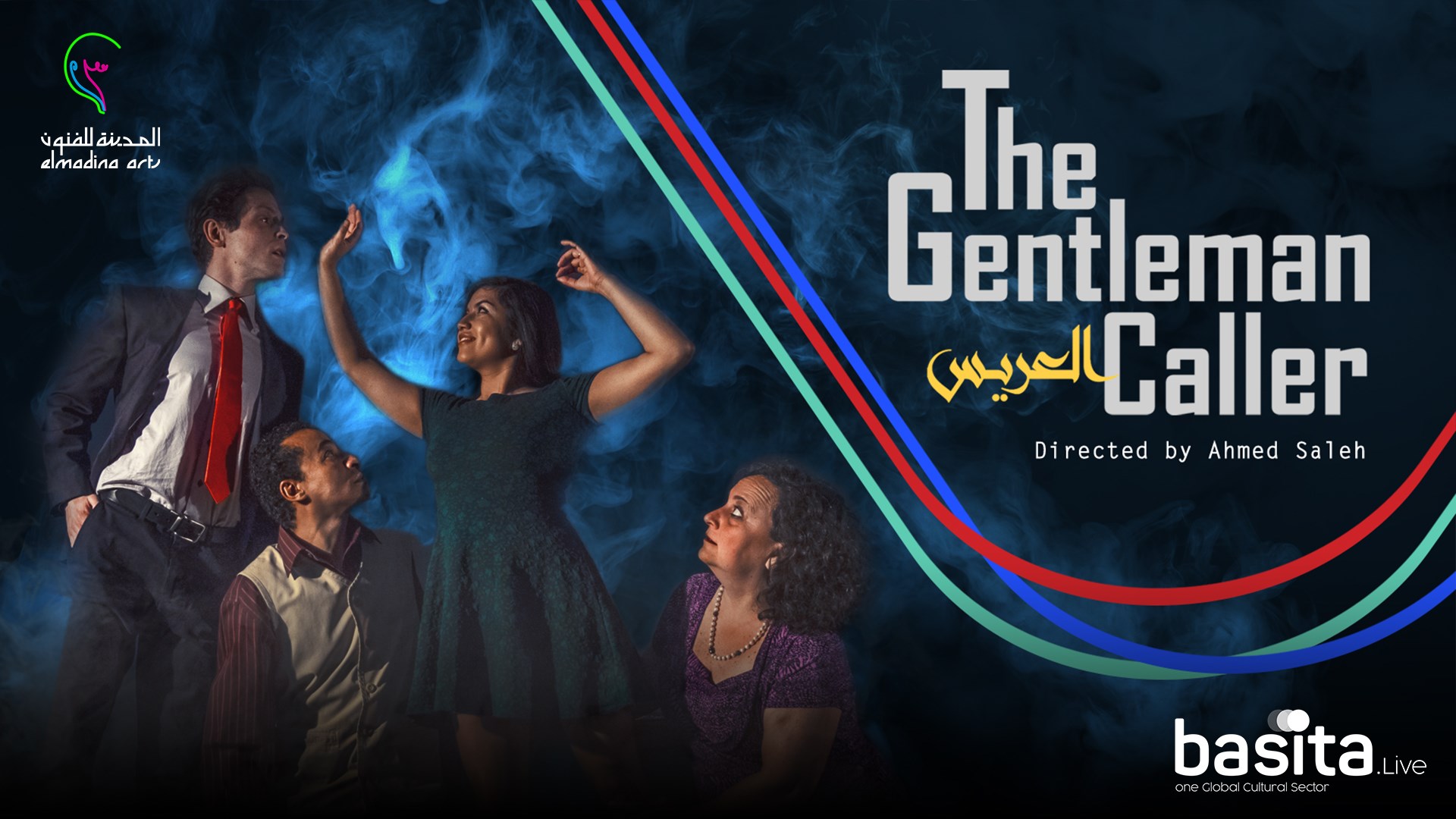 Date
25 Feb 2021
Expired!
The Gentleman Caller
"We live in the same family, but none of us speaks the same language"
The Wingfield family lives in the U.S, where diverse cultures and ethics exist. Tom Wingfield is a young aspiring writer who speaks Arabic. He dreams of traveling the world, but he has had to work in a shoe factory to support his family ever since his father abandoned them. His mother, Amanda, who speaks French, tries to convince Tom to bring home a groom for his sister Laura, who speaks Spanish. Tom succeeds in finding a gentleman caller, and here the surprise comes.
The film will be available till 5 May 2021
The Gentleman Caller is based on the Glass Menagerie by Tennessee Williams, with the participation of artists from different backgrounds and nationalities. Directed by Ahmed Saleh and produced by Mohab Saber.
Cast
Ahmed Mostafa (Egypt)…..Tom
Yolanda Hurtado (Spain)…..Amanda
Marialuisa Burgos (Mexico – US)…..Lora
Paul Spera (France – US)…….Jim
"نعيش داخل اسرة واحدة لكن لا أحد منا يتكلم نفس اللغة "
تعيش أسرة وينجفلد الصغيرة في الوﻻيات المتحدة اﻻمريكية حيث تتنوع الثقافات واﻻعراق. توم وينجلفد شاعر وكاتب شاب، يتحدث اللغة العربية، ويسعي الي ان يجول العالم،لكنه يقوم بامتهان مهنة حقيرة في مستودع احذية وﻻيستطيع ان يغادرها لإعالة اسرته التي تخلي اﻻب عنها. اماندا امه والتي تتحدث الفرنسية تحاول اقناعة بان ياتي بعريس ﻻختة لورا التي تتحدث اﻻسبانية .في النهاية ينجح توم بالفعل بأن ياتي بعريس، وهنا تحدث المفاجأة.
الفيلم سيكون متاح للمشاهدة حتي الخامس من مايو 2021
هذا الفيلم قائم علي النص المسرحي (الحيوانات الزجاجية )للكاتب اﻻمريكي تينيسي ويليامز، ويقوم بالتمثيل فيه مجموعة من الممثلين من دول مختلفة. ادار انتاجه مهاب صابر،وأخراج احمد صالح
تمثيل
احمد مصطفى (مصر)…توم
يولاندا هرتادو (اسبانيا)…آماندا
ماريالويسا بيرجوس (المكسيك/ الولايات المتحدة الأمريكية)..لورا
بول سبيرا (فرنسا/ الولايات المتحدة الأمريكية)…جيم